I was recently sent two bags from
Little Sunshine Hut
, a medium reusable wet bag and
a small reusable bag too
After being sent lots of cloth nappies to test out for Real Nappy Week, I don't use them quite as much as I hoped I would, but I do try and use them sometimes. I would like to say I use them half the time but that would be a lie.
The medium bag is a double zipped one, meaning it has a pocket in the front. It took me ages to choose a pattern because they are all so lovely, but the one I chose is the Blue Owls design. The bag is quite a bit bigger than I expected. It would easily fit any cloth nappy with plenty of room to spare. I remember when out and about in the days when Osian was a newborn and we'd often have to change his clothes due to nappy leaks and I thought a bag like this would be very handy for the dirty clothes. Rather than a bag for dirty things it could alternately be used as a bag for taking toys out. Now that Osian's older I've found he needs more things to keep him occupied, he often sits happily in the trolley watching the world go by on trips to Tesco, but sometimes he gets bored and likes to play with something, and if I don't take a toy he tries his best to eat parts of the trolley!
The small bag is very handy for carrying my little bits and bobs. I often find my things getting lost in the sea of all of Osian's things in my bag, but it was easy to keep all my things together, making them much easier to find. Apart from the odd cloth nappy I don't really use anything reusable but the bag is also a wet bag so could be used for storage of small reuseables while you're out and about.
Both bags are easy to wash and don't take very long to dry. I decided to handwash them both but I'm sure they could go in the washing machine.
Overall I'm very impressed with both bags. I love the way they look to the handiness of them, I can't fault either of them.
You can visit Little Sunshine Hut on
ebay
, or you could find them over on twitter
@LtSunshineHut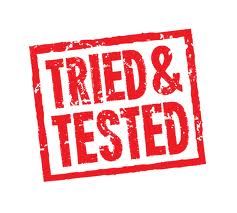 - Disclaimer - I was sent the bags for the purpose of an honest review. All words and opinions are my own.