Shoplet is one of the leading office retail supplier and they were founded in 1994. After having a read of their vision and values, Shoplet sounds like a customer driven business. I have also had a look on their website, which is very user friendly, and they sell a wide range of
office stationery
With my love of stationery I signed up for their blogger programme the first opportunity I got.
Last week I received an ACCO Quartet Magnetic Weekly Organiser board from
Shoplet UK
.
The board is mostly white board and has a little pinboard part at the bottom. The board is held together by an aluminium frame. On the white board there is a square for each day of the week. The squares for Saturday and Sunday can be used as a note section too.
At the moment Osian's and my days are just really going with the flow, apart from Fridays when he goes to nursery in the mornings. In September I will be returning to uni and I can imagine things getting very hectic so I will definitely need the use of this board. As of now I have let my little sister use it, so she can remember what she needs for school each day, and can pin any school letters on the pinboard part. This time of year is very busy, with trips and sport days, along with her usual gym and flute lessons, so there are lots of things she needs to remember.
When I was in uni last year I found it hard to keep track of what I needed for each lecture, and was always in a last minute rush printing out the lecture notes. Next year I will have Osian to worry about too. Some days I won't finish until 6pm and that's the time Osian's nursery closes so I will need to arrange with someone else to pick him up. So next year I
need
to be more organised and I will need this board. My tutorials change every other week, so at the start of each week I will sit down with this board and plan out our week.
A black magnetic rewritable marker, two magnets and foam adhesive tape are included with the board.
The board was easy to put up using the tape straight against the wall and stays sturdily in its place, the magnets can be put onto the tape to then put up on something magnetic rather than straight on the wall, depending on what suits your space best. As I said earlier Tara has been using this board and she's really impressed. The pen is easy to write with and wipes away completely clean. The squares for the days are a good size, so if you have a busy day lots can be fitted in and nothing will be forgotten about.
If you have a busy family life or studying in uni/college or just have a busy life, I do recommend one of these. Being a white board it is really easy to edit any changes in your week, and it's so handy having the pinboard right underneath.
The Acco Quartet Magnetic Weekly Organiser can be found
here
. Although I'm not looking forward to going back to uni, I am looking forward to using this along with some stationary shopping, there's just something I love about stationary!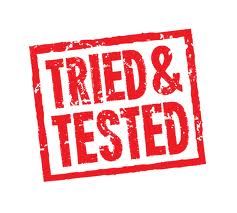 Disclaimer - I was sent this product for the purpose of an honest review, all words and opinions are all my own.